EDIT:  I received the following comment from David which may explain the 'soapy' looking residue.  "As an engineer that works at a place that builds up circuit boards for other companies, I can say that the 'soapy' residue looks more like the end result of typical board wash at the end of an assembly line. The wash is meant to make the the solder flux inert. Different types of flux are easier or more difficult to remove completely."
Original Post:
I'm seeing more and more of these Duets with funky MCU (motor control unit) boards. Often the washer will not even lock – just gives 3 beeps. When you disconnect the MCU at the CCU then at least the door will lock and you know you have a MCU problem. In this case, when I pulled the board out of the plastic housing, you can see that there has been soapy condensation dripping down the back of this board. I will keep checking these as I replace them to see if this soap residue is common to all these. FTR – this customer did have HE detergent in the laundry room. That does not mean they've always been using it, but right now they are.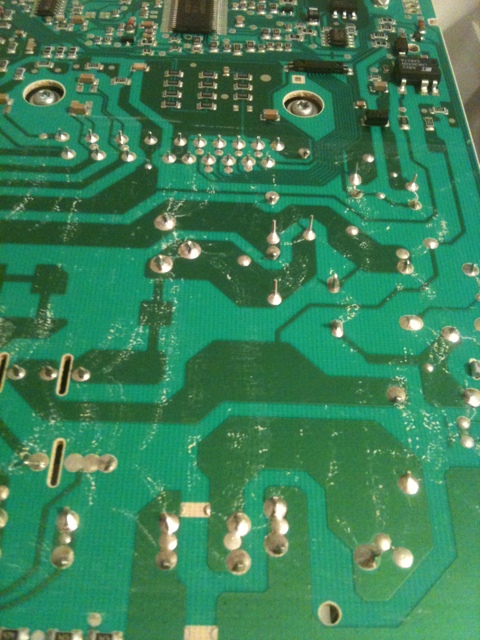 EDIT Aug 15/11: Here is another one. You can see the soapy drip trail heading right at the burnt out spot on the board.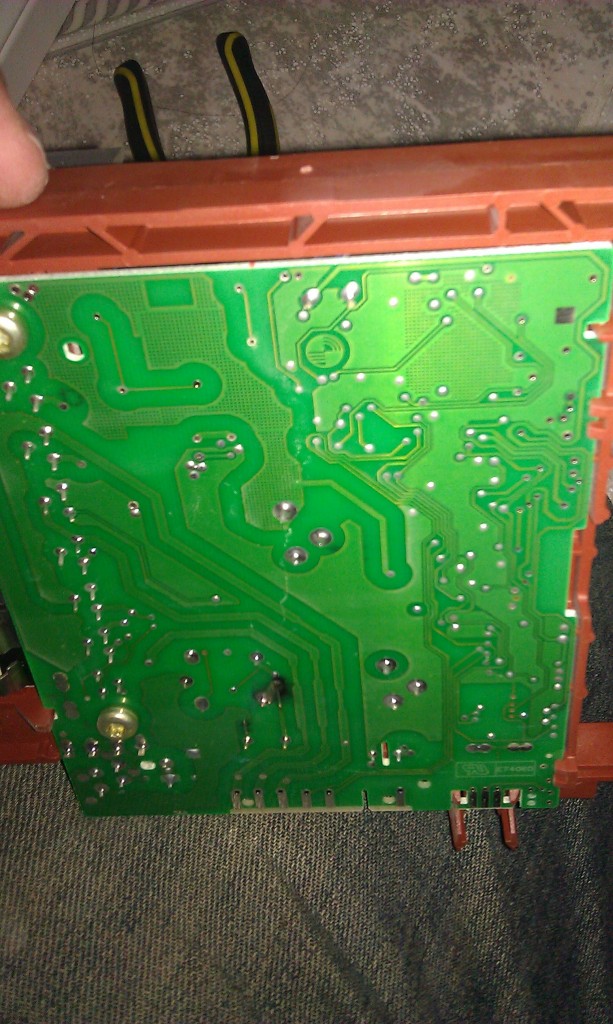 EDIT Aug 15/11: Here is another one.
Edit Sept 30/11: Another one. Multiple trails of soap residue.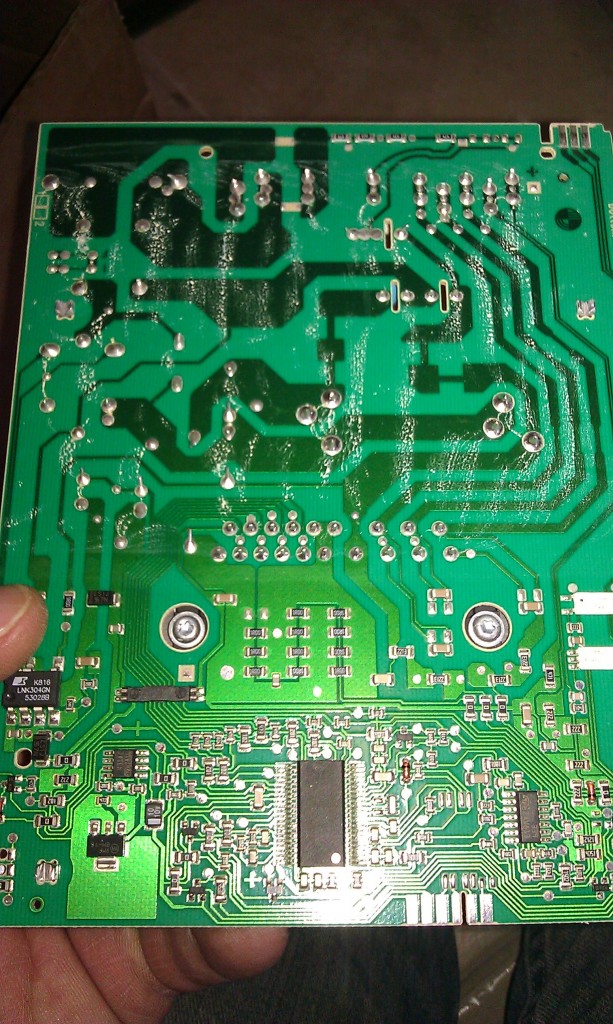 Edit May 8/13: More residue trails.