I'm seeing more and more of these Duets with funky MCU (motor control unit) boards. Often the washer will not even lock – just gives 3 beeps. When you disconnect the MCU at the CCU then at least the door will lock and you know you have a MCU problem. In this case, when I pulled the board out of the plastic housing, you can see that there has been soapy condensation dripping down the back of this board. I will keep checking these as I replace them to see if this soap residue is common to all these. FTR – this customer did have HE detergent in the laundry room. That does not mean they've always been using it, but right now they are.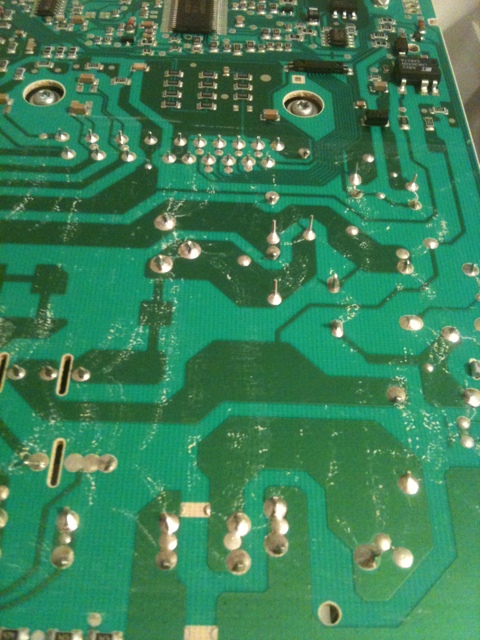 EDIT Aug 15/11: Here is another one. You can see the soapy drip trail heading right at the burnt out spot on the board.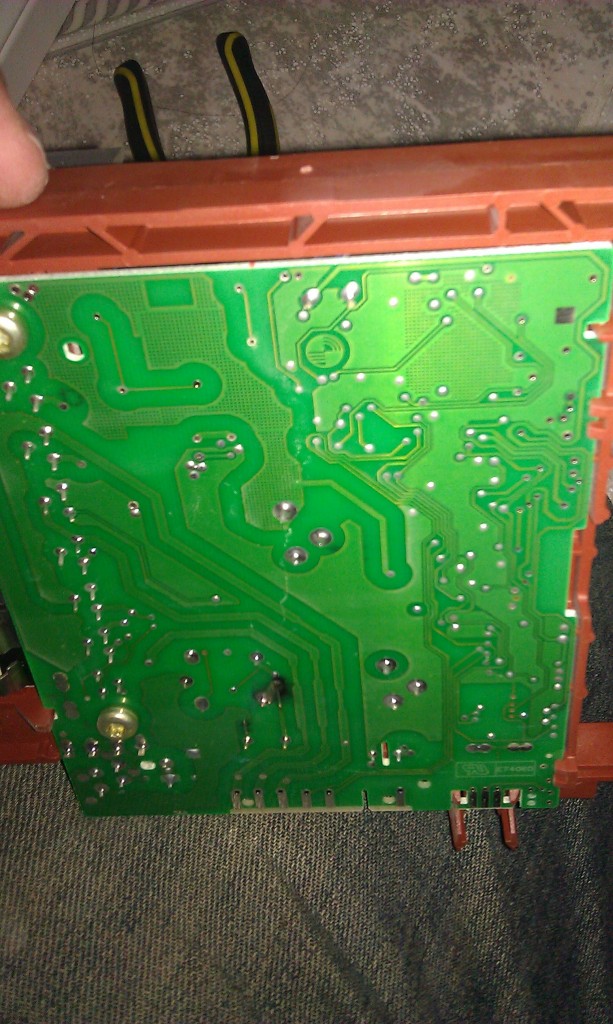 EDIT Aug 15/11: Here is another one.
Edit Sept 30/11: Another one. Multiple trails of soap residue.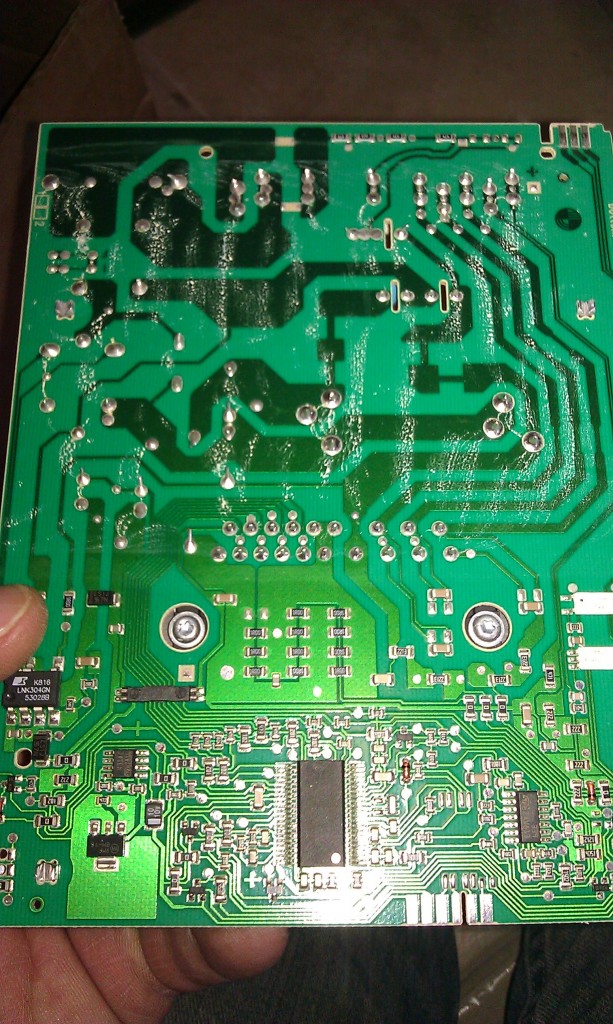 Edit May 8/13: More residue trails.