I had a Whirlpool Freezer that was giving me a bit of trouble with the diagnosis.  This freezer was stuffed completely full with harvest goods and the customer was really getting worried that stuff was not cold enough.  After getting his food into a loaner freezer, I put a temperature recorder into it for 5 days to see what was happening (or in this case, not happening.)  Below is a graph of the temperatures and relative humidity in this unit.
… oh look – No defrost cycles!!
A freezer like this defrosts every 6 to 12 hours based on a timer.  In this case there are no associated rises in temp or relative humidity that would indicate a defrost cycle.  When I was testing this unit, I could put it into defrost manually, so I know the defrost circuitry is good, the only part left is the defrost timer = easy repair!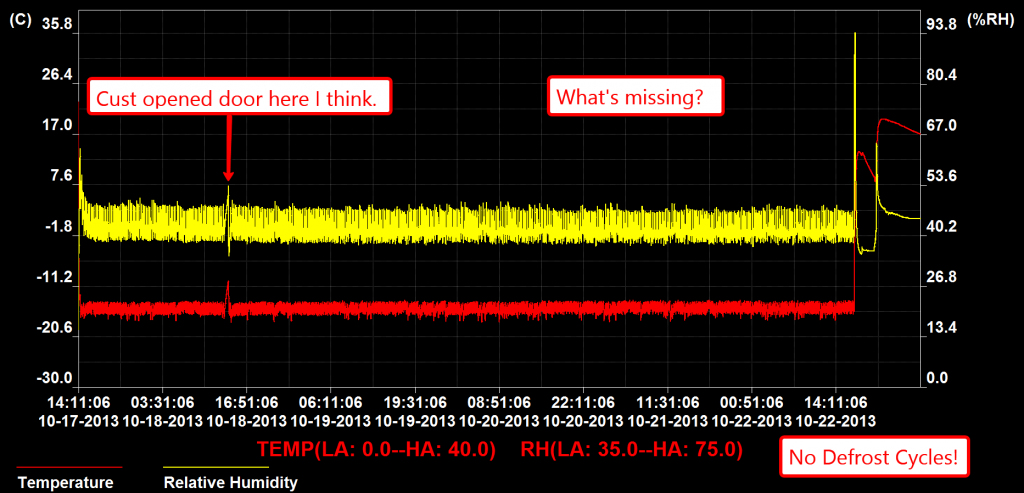 This is the temp recorder that I use: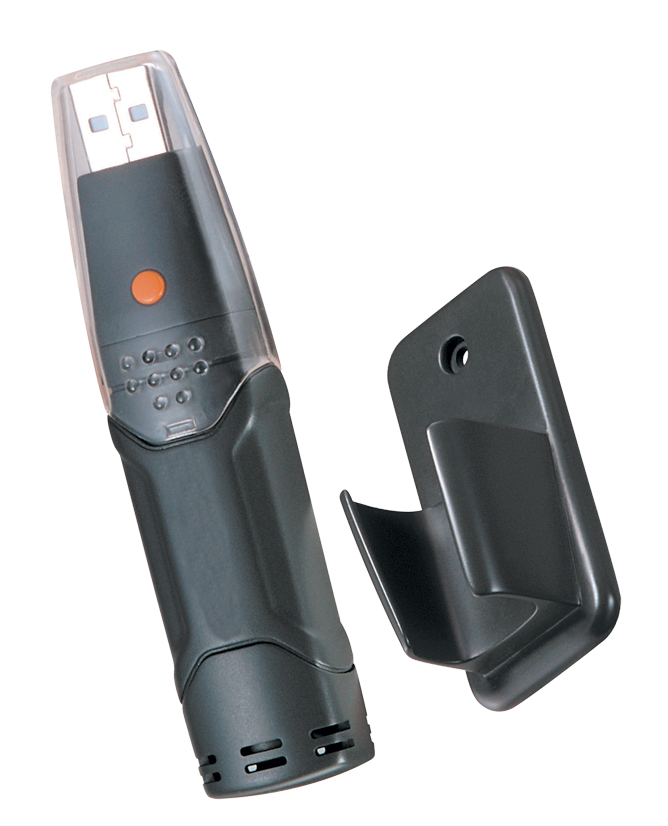 If you want to get a recorder for this type of work, this one is basically the same unit and is available from Amazon: Extech RHT10 Humidity And Temperature USB Datalogger