ServiceBench – Complete a dispatch and bill out.
Here are the steps involved to close off a Whirlpool dispatch and send Whirlpool a bill (create a claim) in ServiceBench.
First, look at the paperwork that I've handed back in. Are there any special notes written? i.e. charge a different amount, or restock truck, etc. Make note of any of these.
Then open the dispatch.
Check numbers.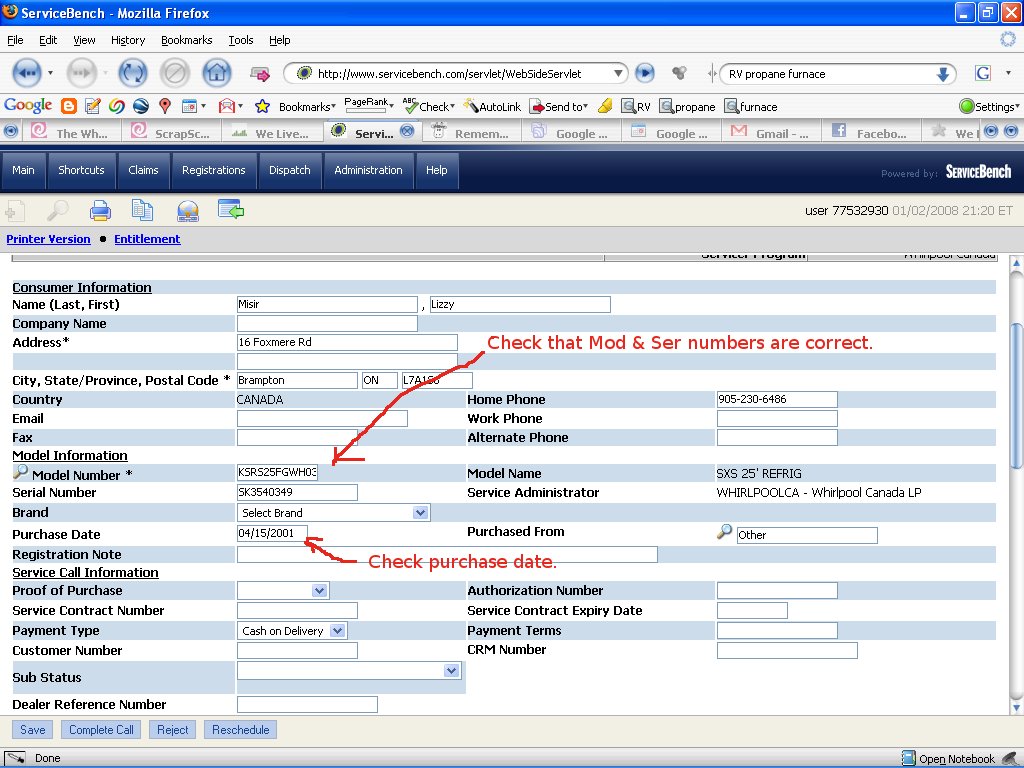 Fill in what work was done along with the date the work was complete on. Enter in any parts that were installed (don't forget to change status to installed. Then hit complete call.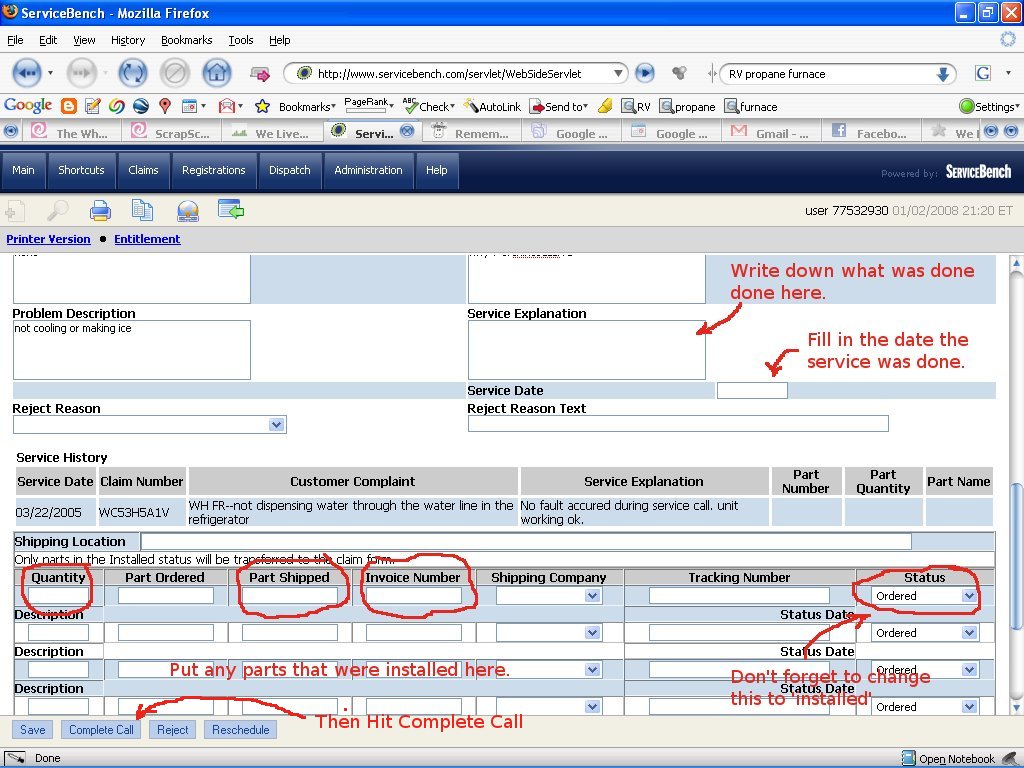 Now, we want to create a claim to submit to Whirlpool. Hit the Create Claim button.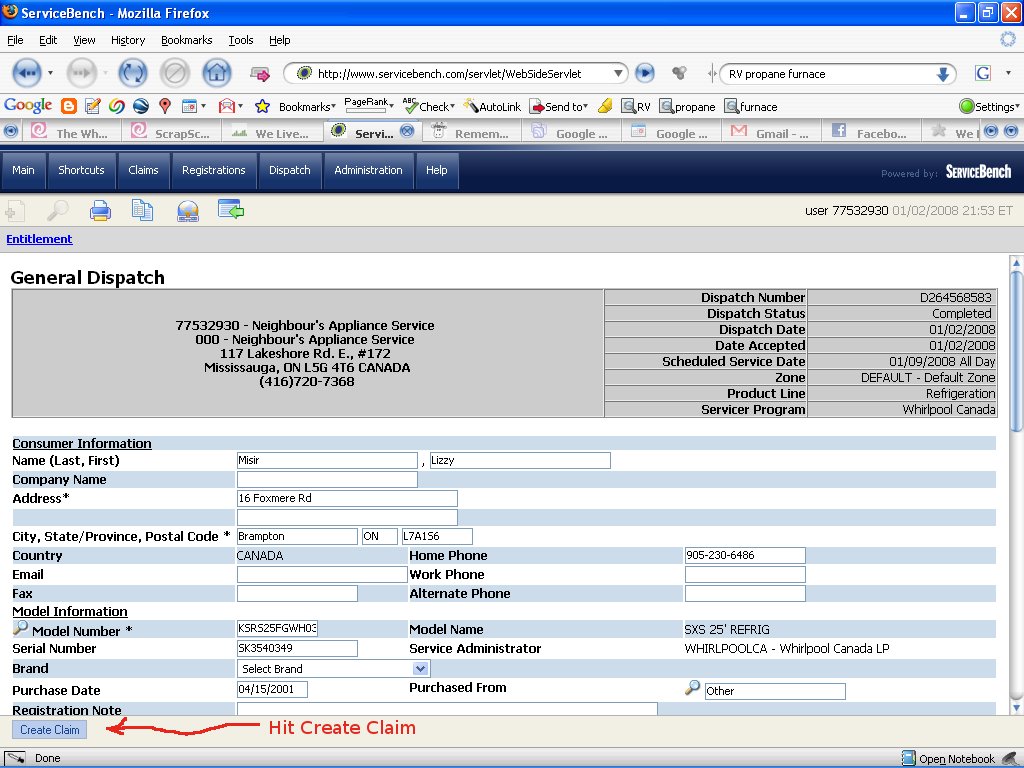 Then create the reference number by stripping the first 3 digits off of the dispatch number. Mark sealed system as 'NO' unless it was a sealed system job.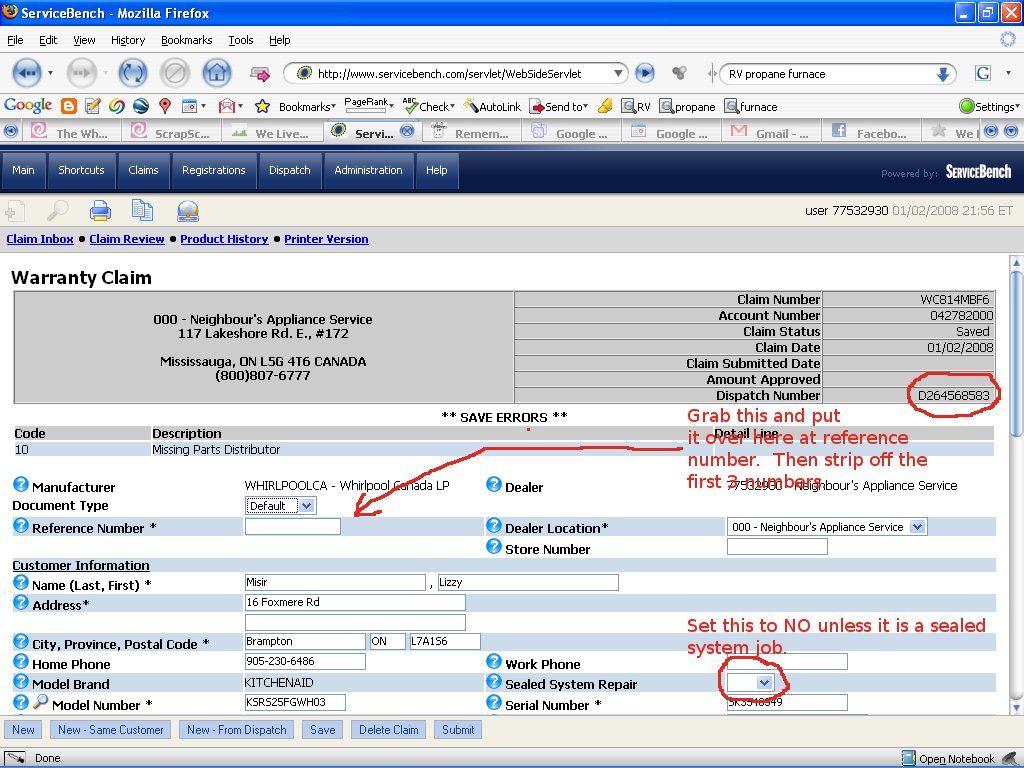 Now mark the date that the job was started (not the completed date unless it was started and completed on the same day.) Mark 'Install and Demo' as NO – always. If any parts were installed, fill in the Distributer Number with 'whirl01'. Then if the call was warranty or pre-authorized – goto the Labour amount – enter $63.00 and you're done. If it was a COD call, then first you enter in the Labour Hours – usually .30 unless I mark differently. Enter in the amounts I collected and mark the payment type. Again if parts were used enter in the Distributor number (whirl01) and then finish off with the Labour Amount ($63.00.)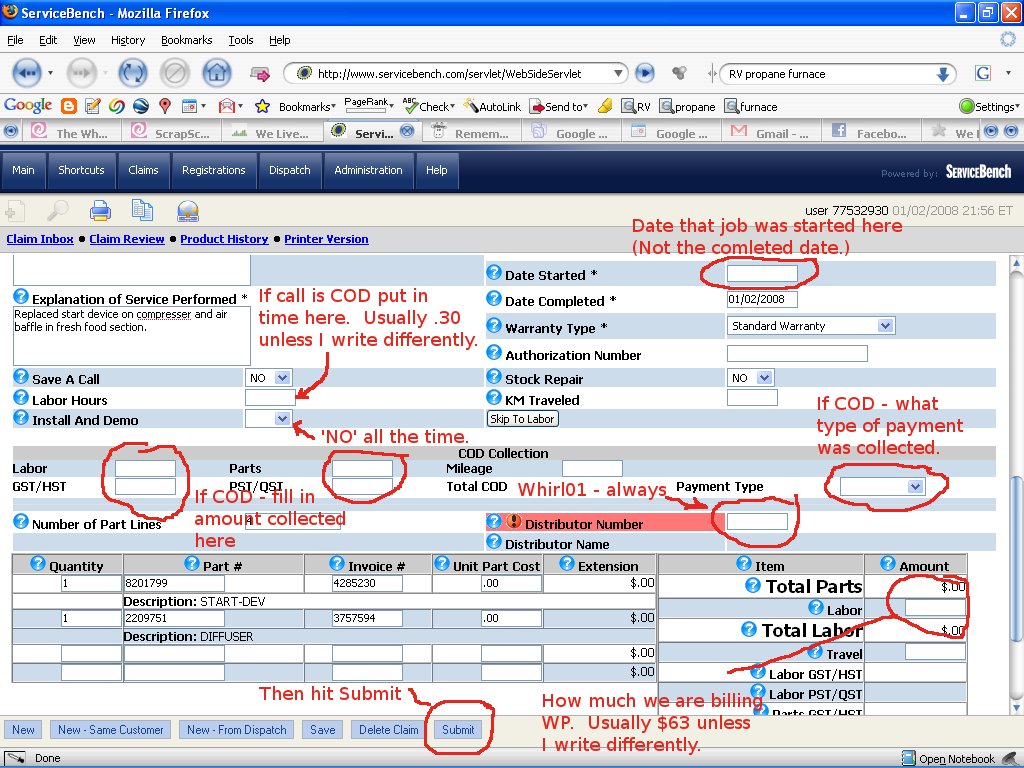 Write the Claim number up at the top of the dispatch.
Are there any parts to order?  Just checking…